Lernen Sie, wo immer Sie sind.
Und so funktioniert es:
group
Lernen im Kontext
Jede Lektion enthält nützliche alltägliche Ausdrücke, die sich auf ein bestimmtes Thema beziehen. Sie lernen die Sprache im Kontext, nicht nur einzelne Wörter.
flash_on
Hochfrequente Wörter
Wenn Sie mit den am häufigsten verwendeten Wörtern beginnen, werden Sie Ihr Verständnis und Ihre Kommunikation in der Zielsprache verbessern.
headset
Kurze Dialoge
Kurze Audio-Lektionen (ca. 10-15 Minuten) werden Ihnen helfen, in kürzester Zeit zum Sprechen zu kommen. Kombiniert mit den Wiederholungsstunden werden Sie eine Verbesserung Ihrer Sprachgewandtheit und Ihres Verständnisses feststellen.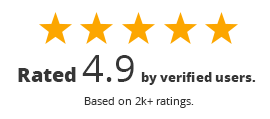 WHAT OUR USERS ARE SAYING:
It is an excellent method to learn German. It is practical, simple and very easy to study. Listening and speaking is undoubtedly the best way to learn a language, without the need to study complicated and difficult grammar. I highly recommend this audiobook and LINGUABOOST in general for learning a language.
Worth the money!! I absolutely loved this method of teaching. After trying many audio books, nothing has worked for me, except for LinguaBoost.
Definitely a Booster. A great tool to use if you have had lessons and need a refresh.
❮
❯
Neue Veröffentlichungen:
Filipino (Tagalog)